---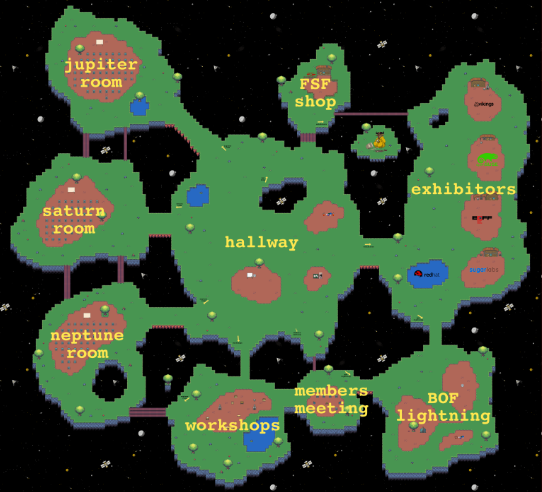 By John Sullivan, Executive Director -- Outgoing
For software to be considered free, its license must allow for commercial use and redistribution. Yet, free software as a social movement is to a large extent a struggle against for-profit corporate control of our lives.
Instead of telling companies they are not welcome in free software, we say they are welcome if they follow the ethical principles -- the Four Freedoms. In our engagement with them, we see both positive and negative impacts.
Read More
-
Index
---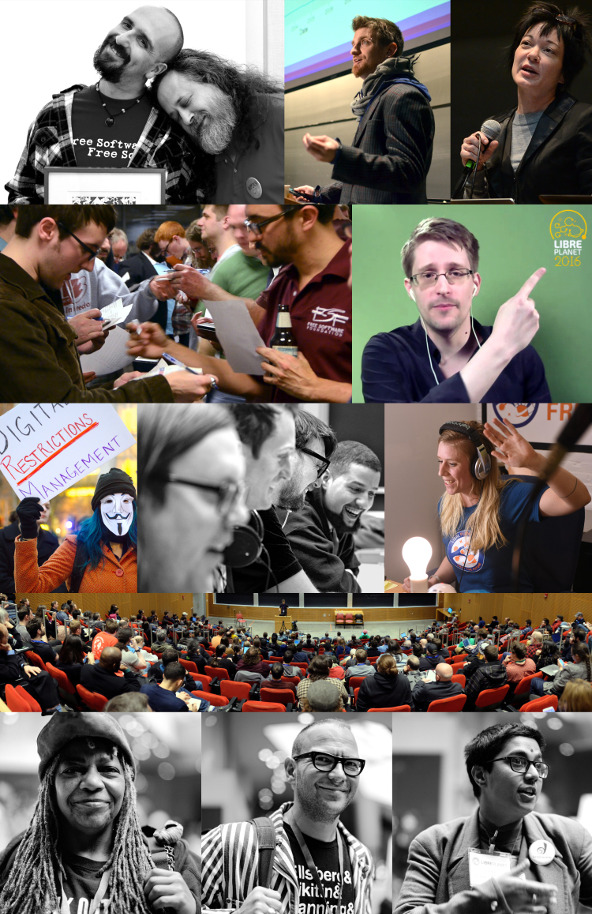 By Ruben Rodriguez, Chief Technology Officer -- Outgoing
With my days as FSF staff coming to an end, I find that some of my favorite memories were at the annual LibrePlanet conference. I have attended for the last nine years, and combined it with one of my other passions, photography. I'd like to share some of my favorite LibrePlanet stories and photos with you.
Read More
-
Index
---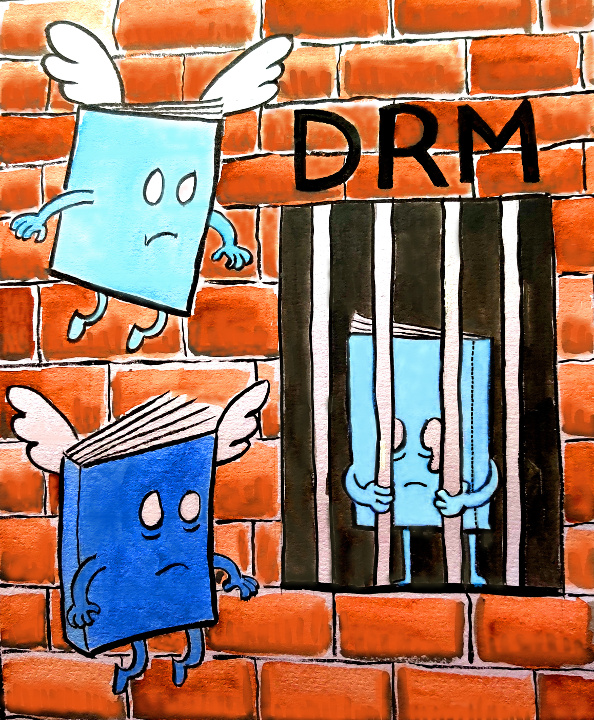 By Greg Farough, Campaigns Manager
One corollary to the FSF's mission to bring freedom to all computer users is the need to bring freedom to every type of computer. While many users are not prone to thinking about it often, any device that runs software is a computer in this sense, whether it's on your lap or desk, or in your pocket. Most ebook readers run some version of the kernel Linux, and some even run the GNU/Linux operating system. This puts ebook readers a few steps closer to freedom than other devices, but closing the gap will still require a significant amount of work.
Read More
-
Index
---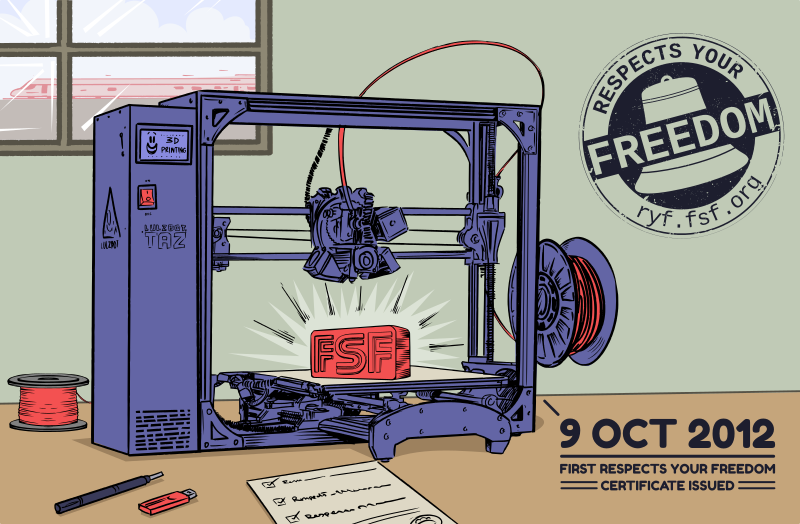 By Craig Topham, Copyright & Licensing Associate
The fight for software freedom is multifaceted, and having the right devices is key. Most devices contain features which can be used to restrict their use, or even worse, for spying on the owner. This is why in 2013, the FSF's licensing and compliance team started the Respects Your Freedom (RYF) certification program. It encourages the creation and sale of products that will do as much as possible to respect your freedom and your privacy, ensuring that you have control over your device.
Read More
-
Index
---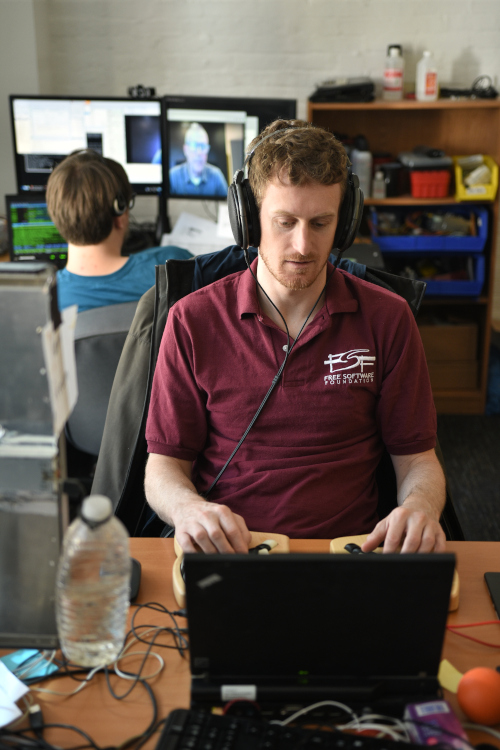 By Andrew Engelbrecht, Senior Systems Administrator
Over the last six months, the four-person FSF tech team has been hard at work maintaining, upgrading, and repairing the infrastructure that supports the FSF, the GNU Project, and many other free software projects.
Read More
-
Index
---